Hydronic systems are the most efficient and simple heating systems that keep your home comfortable. Many HVAC contractors and experts suggest getting hydronic heating systems because they save money and offer many benefits to the user.
It's important to learn what this system is, how it works, and other essential information to make the most of it. Here's all you need to know.
Hydronic System
A hydronic system is heated by a boiler and uses steam or water to heat a space. Unlike other systems requiring fuel, heating oil, and furnaces, this makes the heating process much easier and safer.
The heated water in the system moves through the pipes in the home to heat radiators and baseboards. This water is recycled to the boiler and reused, making it quite efficient. Its unique operation makes it perfect for residential and commercial HVAC systems because it can be used for many applications. You can customize the heat in each room so every family member can enjoy the temperature according to their need and preference.
How It Benefits Your Home
Safe and Healthy Heating System
Traditional heating systems use fuel and gas, which emit hazardous elements into the air. Then there are fire hazards and the risk of exposure to flames. With a hydronic heating system, you're not exposed to any fire, and they are sealed, so steam or heat passes inside safely. These systems are also free from allergens and dust, preventing any harmful leaks and ensuring safety.
Cleaner than Traditional Systems
Fuels and oils create a mess that needs frequent professional cleaning and maintenance costs, whereas a hydronic system runs on steam and water. This automatically makes them cleaner than other systems, eliminating the need to clean filters or wipe dust.
Easier to Use
Once HVAC contractors install and set the hydronic system, you don't have to do anything. Just set the temperature you want and enjoy a warm and cozy home. These systems are efficient and don't need any assistance or cleaning. You'll be fine as long as you're getting regular maintenance service.
Quiet Operation
Traditional systems sometimes create a lot of noise in the heating ducts, which is more noticeable during the night and disturbs your sleep. This system doesn't have any furnace, so it doesn't create much noise when the temperature changes.
Maintains Humidity
When heat moves suddenly or briskly in the HVAC systems, it sucks the moisture from the air, decreasing the humidity levels in your home. With a hydronic system. The heat is more stable, which doesn't dry out your home as much as other systems.
Cost-Effective
Although they cost more initially, their overall expenses, including maintenance and repairs, are 20% less than ducted systems. If your home is bigger with higher ceilings, these savings can increase 30–40%. In addition, radiant floor heating with a hydronic system also costs less than electric heating systems, making it cost-effective.
Environment-Friendly
Homeowners these days are looking for eco-friendly options to reduce their carbon footprint and preserve energy. These systems use water and natural gas to heat the home, saving your energy consumption by 70%.
Increased Applications
Besides maintaining the house temperature, these systems offer radiant floor heating, making stone-cold tiles warm and comfortable. You can also use this application for specific spaces, such as bathrooms or pool areas.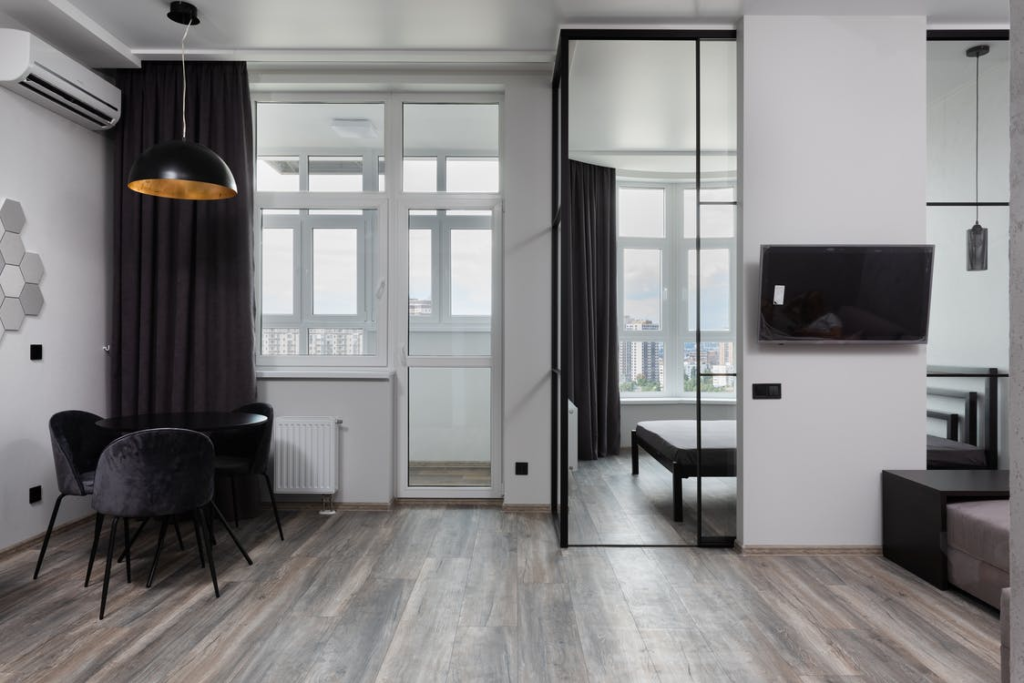 Get a Hydronic System for Your Home Today
Installing a hydronic system in your residential or commercial property can make a huge difference. Infinity Air LLC is a leading HVAC services company in Las Vegas with experienced hydronic heater installation experts. They will also take care of the maintenance and repairs of your air conditioning and heating systems. Reach out to them to get started or visit their website.